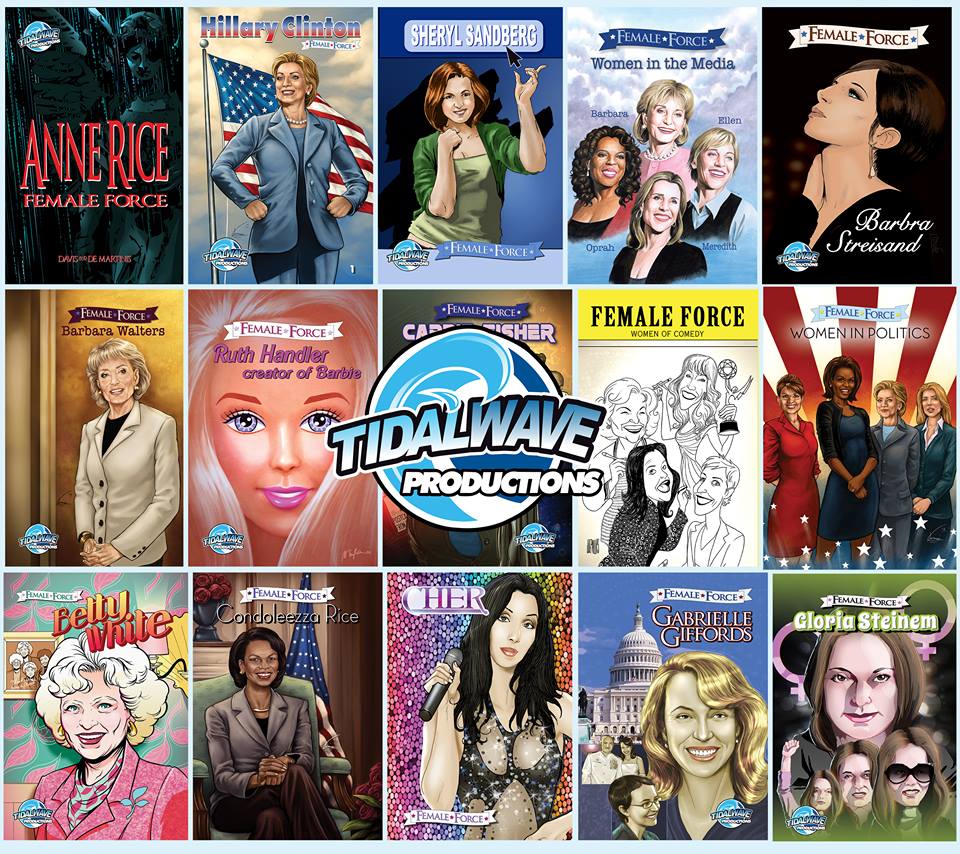 Comics aren't just about superheroes. There are as many genres of sequential art as can be found in books, movies, or television. Comics also aren't just about fictional characters. There is a strong tradition of biography, history, and journalism in the comics medium.
One of the more prominent publishers in non-fiction comics recently added their impressive catalog of titles to GlobalComix.
Tidal Wave Productions
offers multimedia experience unparalleled in both the graphic fiction and nonfiction marketplace. Their titles include in-depth explorations of prominent figures across the political and entertainment spectrum, with features ranging from Betty White to Stormy Daniels and Dolly Parton to Rush Limbaugh. Their titles have been featured on CNN, Fox, and ABC News. Now they're bringing all that content and more to GlobalComix.
You can read all the titles from Tidal Wave and 5,000 other comics for a low monthly subscription. Find out more about our current discount promotion at
https://globalcomix.com/gold