Colorist & Inker
Colorist - Inking Portfolio: https://www.artstation.com/deohvi Name: Jack Gutmann Rates depending highly on the complexity of the task.
Listing Details
Published: Aug 20, 2021
For Hire
Status: Open
Production Output
Custom One-Off Art
Single Comic Issue
Multiple Comic Issues
Webcomic
Skills and Rates
Colorist ($468.00 - $1,558.00 Flat Rate)
Inker ($357.00 - $985.00 Flat Rate)
Description
Jack Gutmann aka (Deohvi): Professional Colorist
Birthdate: 1996.03.19
Place of Residence: Austria
Portfolio:
https://deohvi.artstation.com
/
I work as a freelance colorist for different industries. My work includes creating linearts, inking, base colors, creating fitting color palates, shading, and adding last touches on illustrations.
Services included:
Colorist
Inking & Linearts
Shading
Mood boards
Programs
Adobe Photoshop: 8 years experience
Adobe Illustrator: 5 years experience
Procreate: 4 Years experience
Rates depending highly on the complexity of the task.
My Preferred Art Output
Audience
Kids (3-12)
Teenagers (13-18)
Theme
Fighting / Martial Arts
Superhero
Supernatural / Occult
Art Style
Manga / Manwha
Painted
Realistic
Simplistic
My Skills & Experience

Arabic

German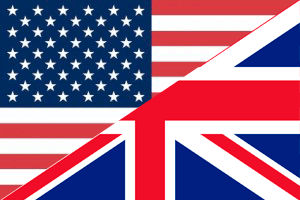 English
Artist (4 years experience)
Professional Career Skill
Produced Licensed Work
I work full-time in the games industry as a general artist and I also do freelance work part-time colorist.
Colorist (11 years experience)
Primary Skill/Role
Published Self-Owned Work
I started with coloring at a very young age, it was my entry into the art world. Coloring was always a good base to develop my skills further and build an audience. I was and still am passionate about it. I carry 11 years of experience as a colorist.
Inker (10 years experience)
Published Self-Owned Work
Next to improving as a colorist, I had to learn how to ink to create clean linearts to color for more detailed work and a higher resolution. Just like coloring I also started at young age with inking.