Comic Artist looking for Work
Hello! My name is Javiera Argandoña and I'm a Professional Comic Artist looking for work. (Working since 2017 with independent clients)
Listing Details
Published: Nov 2, 2022
For Hire
Status: Open
Production Output
Single Comic Issue
Multiple Comic Issues
Webcomic
Character Design
Crowdfunding Campaign
Skills and Rates
Artist ($85.00 - $130.00 Per Page)
Cover Artist ($180.00 - $250.00 Per Page)
Illustrator ($80.00 - $300.00 Per Page)
Description
Hi everyone! My name is Javiera Argandoña and I'm a comic artist from Chile looking for new comicbook projects. I also do Character Designs and Covers
My COMIC PAGES rates are:
-85 USD pencils and inks
-100 USD with gray tones
-130 USD with colors
COVERS: 180USD (Pencils and inks) / 250USD (With Color)
CHARACTER DESIGNS: 80USD (Pencils and inks) / 130USD (With Color)
I'll leave some samples below. You can check my other social networks here to see more Rates, Comic Pages, Illustrations and Character Designs:
Online portfolio
Instagram


And you can also read my own Comic "White Eden" here:
Webtoon


Tapas
So if you have something in mind, don't hesitate to contact me!
Thanks for reading! And have a nice day!
My Preferred Art Output
Audience
Teenagers (13-18)
Adults (18+)
Theme
Aliens
Computers / Video games
Cyberpunk
Dystopian
Family / Pets
Fighting / Martial Arts
Friendship
Leading Ladies
LGBTQ+
Love
Magic
Modern
Monsters
Mystery
Organized Crime
Post-apocalyptic
Psychological
Robots / Mecha
School
Space / Interdimensional
Steampunk
Superhero
Supernatural / Occult
Art Style
My Skills & Experience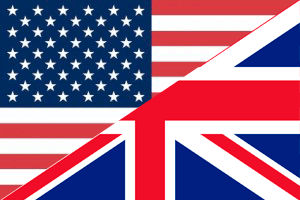 English

Spanish
Artist (5 years experience)
Primary Skill/Role
Professional Career Skill
Published Self-Owned Work
I've been working since 2017 with independent clients.

Also I am currently publishing my author-comic "White Eden" on Tapas and Webtoon
Cover Artist (2 years experience)
Professional Career Skill
Published Self-Owned Work
Illustrator (4 years experience)
Professional Career Skill
Published Self-Owned Work
Including experience as Character Designer